I always feel better after taking a walk through my garden. Plants are mood boosters and can turn any frown upside down. Certain plants have even been found to scientifically improve moods. Planting and enjoying these beauties is a sure way to keep your spirits high.
Not surprisingly, the delivery of fresh flowers doubled between 2019 and 2020. It seems that with the onslaught of the COVID-19 pandemic, people were searching for a way to "boost a mood!"  Beautiful blooms, enticing aromas, and captivating colors have the unique ability to make us happy.
Here are my favorite bad-mood-busting plants to include in your garden.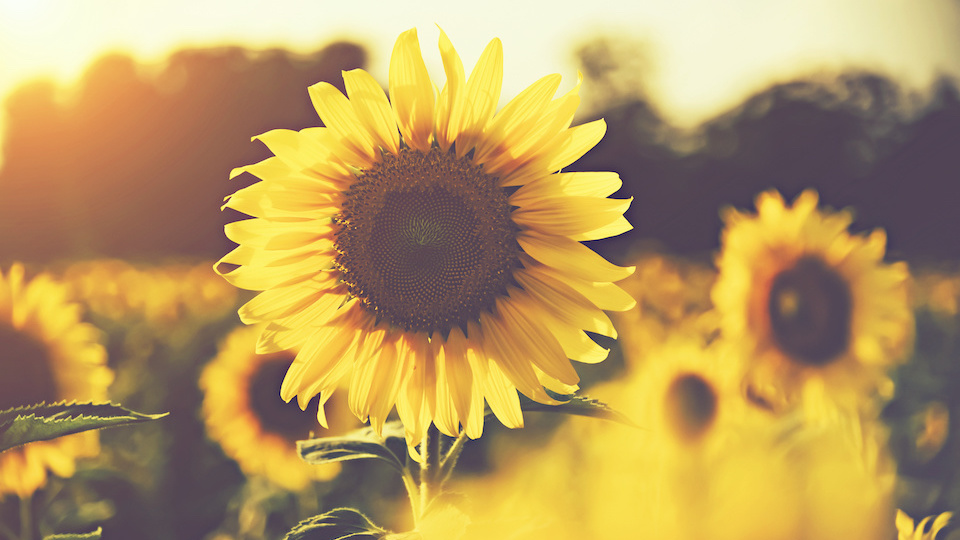 Sunflowers
Sunflowers are a symbol of loyalty, longevity, and adoration and are known as "happy" flowers. Just gazing upon a field of sunflowers can instantly transport your spirits. I always include sunflowers in my home garden, for this reason alone. Watching the large, brightly colored flowerheads sway with the breeze brings a smile to my face every time. It's not just the flowers that can boost your mood but the seeds as well! These delicious and nutritious seeds contain phenylalanine — a natural compound that has been shown to play an important role in regulating mood.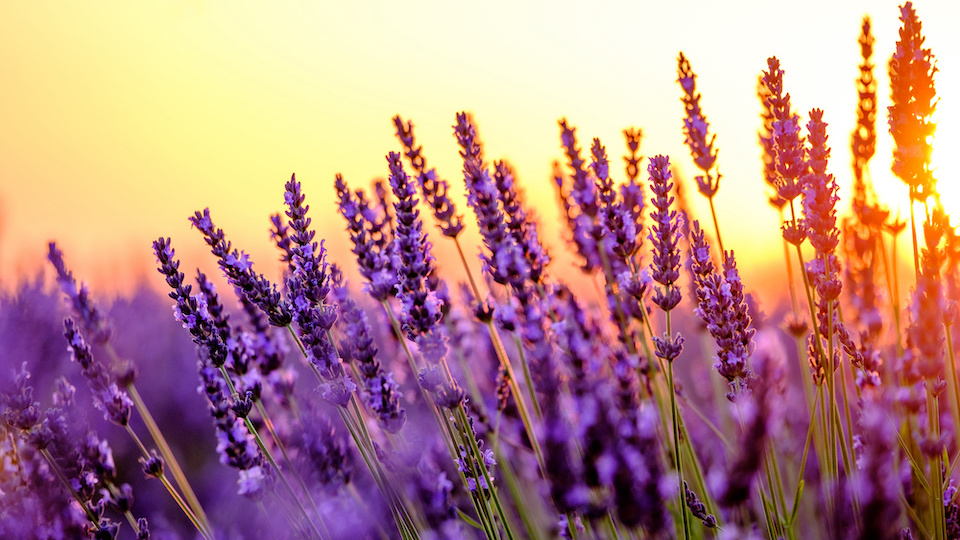 Lavender
Inhaling the gloriously sweet scent of lavender is one of life's simple pleasures, and it just so happens that this herbaceous perennial packs a powerful punch when it comes to elevating your mood. One reason we may find ourselves in a bitter mood is related to a lack of sleep. Lavender to the rescue! Make a simple lavender sachet using dried flowers and place it on your bedside table to help usher in great sleep. Wake up fresh, happy, and ready to take on the day with a smile.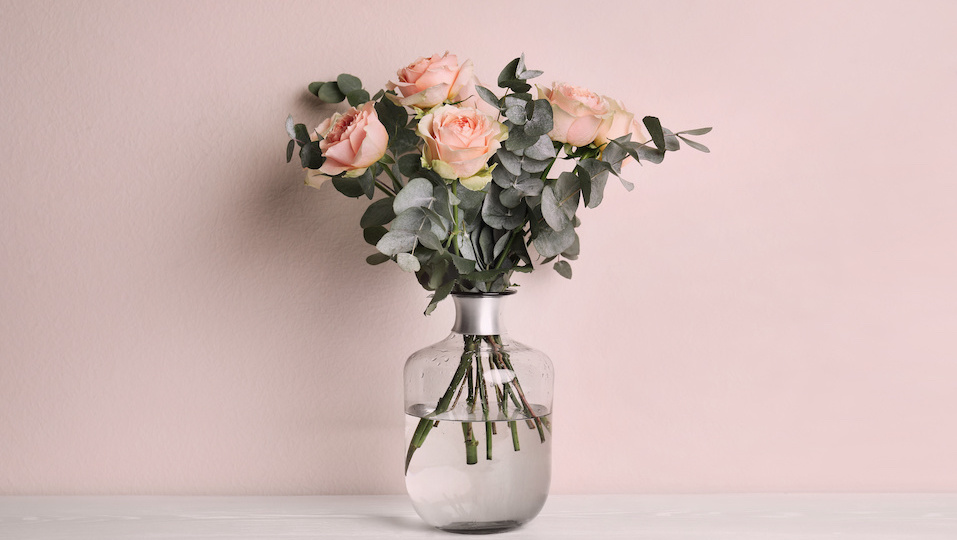 Roses
Arthur Conan Doyle got it right when he said, " What a lovely thing a rose is." I can't walk by a rose bush anywhere without doing a deep nose dive into the beautiful flowers. The aroma is second to none, and it turns out that there is something very special about roses. A study published in the Journal of Physiological Anthropology showed that simply looking at unscented pink roses was enough to significantly increase feelings of comfort and relaxation for 31 male office workers.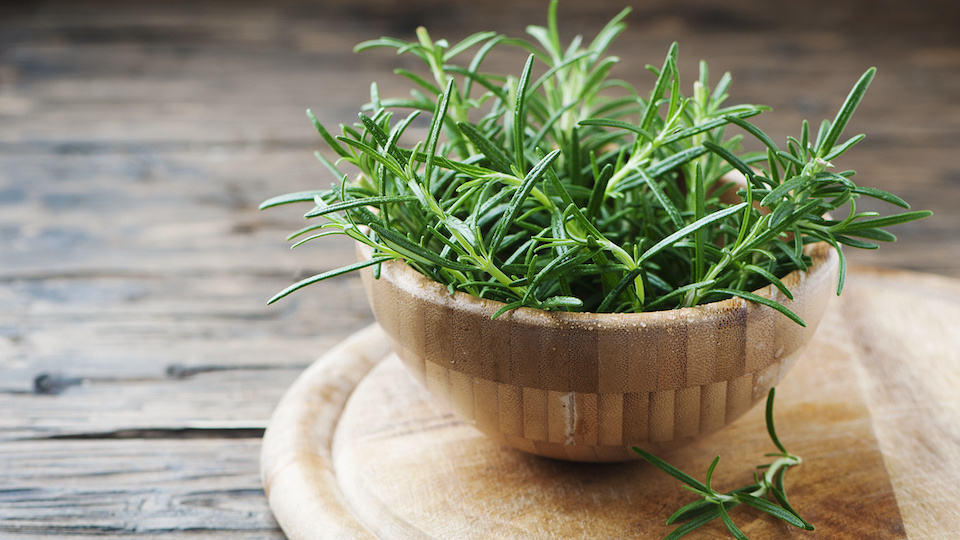 Rosemary
Rosemary is an herb laden with significance in several different cultures worldwide, and it's a stellar accompaniment to a wide range of culinary exploits in the kitchen. But where rosemary really excels is in elevating mood.
A 2009 study showed that using rosemary essential oil in conjunction with massage helped participants feel "more attentive, more alert, more vigorous, and more cheerful." Just another reason to make rosemary your seasoning of choice!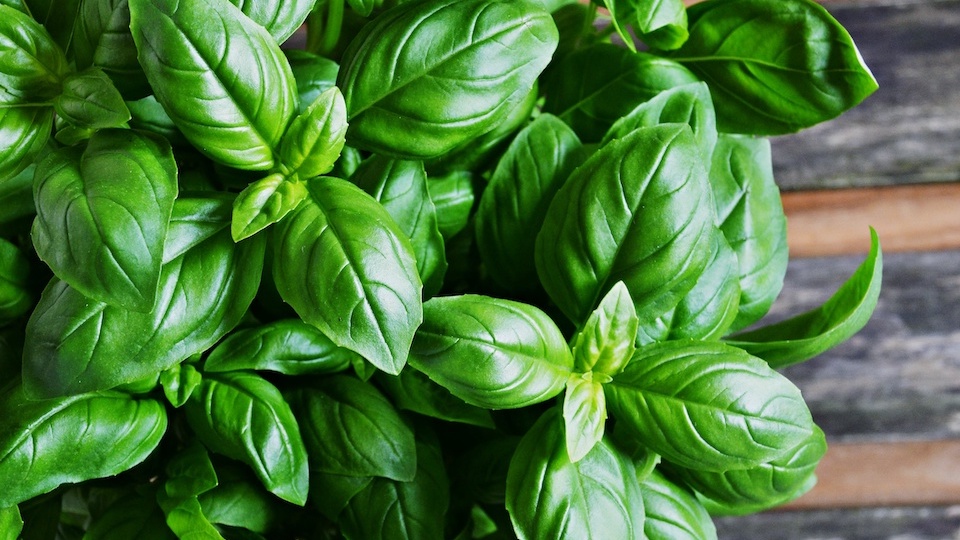 Basil
Whether you enjoy basil indoors or outside, this culinary hotshot has the power to make your pesto rock and bust a grumpy mood. This is due to a compound called linalool – which has been shown to protect against cognitive damage, fight depression and elevate mood.   In addition, there is nothing quite like the smell of fresh basil – a combination of anise, mint, and pepper. I love to pluck a few leaves and rub them between my fingers for an instant mood lift. Make a "happy" tea by boiling some water on the stove and adding a handful of fresh basil leaves, lemon zest, and a green tea bag. Steep for four minutes and discard the basil, zest, and green tea bag.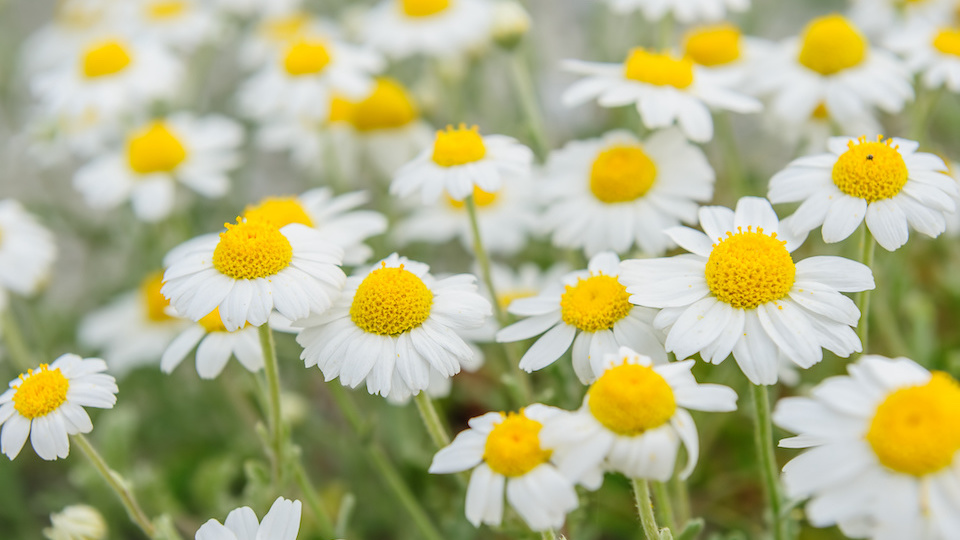 Chamomile
When you think of chamomile, the first things that probably come to mind are peace, tranquility, and relaxation. All of these things are true – chamomile does have a calming impact on the body and mind.  In fact, this pretty flower is well known in the scientific community for its mild tranquilizing effects. Research also shows that this member of the daisy family can remedy depression and anxiety. I don't know about you, but any time I can reduce anxiety, I instantly fall into a better mood.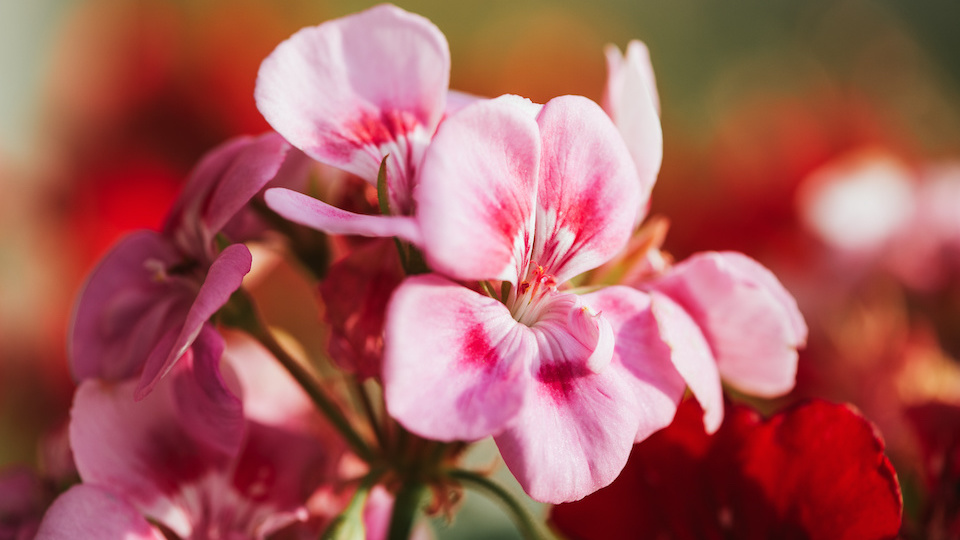 Geraniums
Geraniums are one of my all-time garden favorites. They are bright, cheerful, and low maintenance. Geranium oil contains anti-inflammatory, anti-bacterial, antimicrobial, and astringent properties and helps ease nervous tension and balance hormones and emotions. Geraniums are happy outdoors in garden beds or in containers. You can also overwinter them in sunny windowsills or bring a few stems inside for a "happy injection."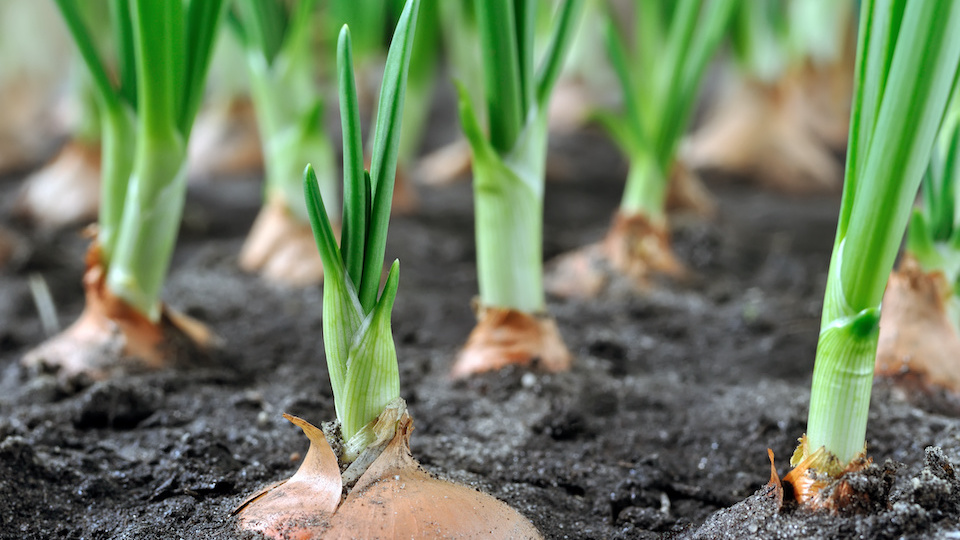 Onions
Onions have got to be one of the easiest plants to grow in the garden, and they're positively loaded with immunity-boosting, heart-supporting nutrients. Onions have also been shown to increase dopamine activity in the hypothalamus, meaning they have a strong antidepressant effect. If that doesn't improve your mood, I don't know what will!
As you can see, plants are truly an exceptional form of natural mood-lifting medicine.
Happy growing,
-Susan Patterson, CBHC and Master Gardener